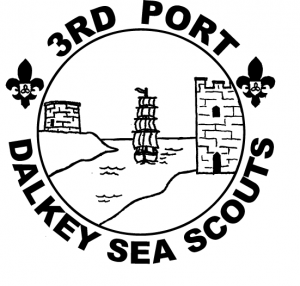 Details of our fees and other costs which will be incurred:
ANNUAL SUBSCRIPTION: The Scouting year is September to August  and the following subscriptions apply:
These fees are per annum (2017):
Beaver Scouts            140 euro                  
Cub Scouts                  160 euro
Sea Scouts                   220 euro
Venture Scouts            90 euro                   Rover Scouts               50 euro
OTHER EXPENSES: to parents include uniform, kit for activities (such as life jackets!), personal camping equipment and the camps themselves. Camping trips are an important part of the scouting and are actually considered great value for money. We aim to cover costs incurred only.  Details of the camping trips which come up every year are as follows: (indicative only)
Beavers Camping in Sept and June (1 night) approx €25 each trip
Cubs –     Camping in Sept and June (2/3 nights) incl. activities and travel approx €95 – 120 each trip, Hostelling (1 night) 40 e
Sea Scouts Various trips from 1 night hostelling trips (approx cost of €40 per scout, 2 night weekend camps at c.€60, 7 day main camp at c.€250 )
Ventures – similar to above
Rovers – organised by themselves.
Various other outings occur during the year and are paid for by the Members attending. These include trips to the zoo, bowling, Christmas outing and others.
What your fees go towards…
An annual registration fee of €45 is paid to Scouting Ireland for all members including Leaders. This covers all insurance (personal accident and public liability insurance) for members and Leaders.
Contribution to the running of the hall.
Updating & replacing Equipment ( tents, camping equipment, kayaks etc)
Insurance for all our equipment & boat house
Maintenance of boats and equipment.
General expenses for each troop which include art and craft supplies, scouting handbooks, compasses, badges, maps etc.
Leaders' training costs. Additional expenses this year include the cost of training and handbooks for the new One Programme.
Thereafter we fund raise during the year (Clambake, Christmas Raffle & Bag Packs) and get grants from DL VEC and Dun Laoghaire Rathdown CoCo which all goes towards replacing old equipment or buying new gear. There are continual expenses incurred in maintenance, updating and replacing our equipment.
If parents have financial difficulty meeting fee commitments, then please contact the Group Leader.
Group Treasurer is Trevor King.
Cheques can be made payable to:     Scouting Ireland 41st Dublin (St.Patrick's,Dalkey) Group