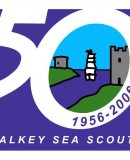 To: All Leaders & Parents                                                16th Feb 2012
 Re: Parents Support Group.
 Dear Parents,
The AGM for our group will be held in the Gallery Room, upstairs in the Northover hall, Monday March 5th, 8 pm. This is a great opportunity to review the year gone by and get up to date with what will be  happening in our troop.
Clambake Committee– if you are interested in helping out at this annual fundraising event, the first meeting is set up for Monday, March 9th at 8pm. It will be held in the Gallery Room, upstairs in the Northover hall. The Clambake is organised every year by the Parents Support Group and is a very successful fundraising event. This year it will be held on Saturday the 12th of May.
BOAT MAINTENANCE: Each springtime, help is required with boat maintenance. This year we have earmarked the weekend of March 3rd/4th. Work will be in progress over the two days so if you can volunteer any time, it would be appreciated. Please talk to any of the leaders or contact Donnchadh O Madagain directly.
LEADERS: New Leaders are always critical for the overall success of the troop so we are happy to welcome new Leaders at any stage and in any group. It is a very rewarding and there is need for Leaders with varied skills. Please talk to your leader and full training will be provided.
SCOUTING FOR PARENTS: Parents are always welcome on any of our events, so if you fancy a hike, an adventurous kayak or some summer sailing, just talk to the Leaders. If you are interested in an overnight camping experience, Garda Vetting is essential and can be easily arranged if you express your interest at an early stage to your scout Leader.
Please give this list some consideration as scouting is a volunteer organisation and our Leaders make a huge contribution already. The support of parents is essential to keeping the show on the road.
 Yours in scouting,
Stephen Flood.